Do you have a pet? If so, then your pet is like family. It's vital to keep your pet active and healthy as it is to maintain other family members. One of the most significant ways to accomplish this is to consult a reputable veterinary professional.
Veterinarians are responsible for more than just treating ill animals. Preventive treatment is also available for your furry friends. This implies that even if the animal isn't sick, you must take it to the veterinarian. Apart from preventative and sickness treatment, a pet owner should pay attention to the animal's dental, eyes, ears, skin, joints, behavior, grooming and internal organ functions..
This new perspective has resulted in significant changes in pet care. Pet owners are more interested in getting the best veterinarian for their pets.  Having a regular veterinarian helps ensure that your pet receives the care it requires.
In an emergency, a qualified veterinarian and veterinary facility can save the life of your pet. A simple Google search with "vet clinic near me" is what you need to do to get the right vet for your pet.
The following advantages may be gained regularly by taking your pet to the veterinarian.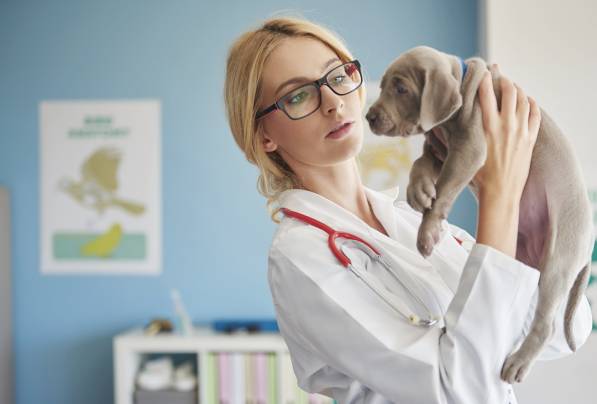 Early Detection of Disease:
If your pet is suffering from an early stage of an illness, it will be detected at a routine exam, allowing you to initiate treatment straight away. Early detection and treatment of an illness can help your pet recover faster and avoid unnecessary pain and suffering.
Preventative Health Care:
Preventative health care plans are available at some veterinary clinics for pets in their care. This strategy can help your pet live a longer and healthier life. These visits allow you to address pet care problems with your veterinarian, including nutrition, exercise, vaccines, and medications. Take advantage of the wellness plan and stay on top of your pet's care today!
Bad Behavior:
If your pet is acting up, your veterinarian may be able to help you by examining the mental and emotional health of your pet. A good veterinarian will look after your pet's mental, emotional, and physical well-being.
The role of PlanSplit:
With the cost of veterinary care increasing every day, pet owners are searching for ways to lower these costs and find more affordable options. Having multiple pets can be challenging if affordable pet care is not readily available. PlanSplit aims to resolve this issue by enabling animal clinics to use this market space to offer wellness plans for your fur babies.
Please take advantage of these wellness plans and keep your pet up to date with their health. These plans are typically recommended for canine and feline patients to identify and address health issues before they turn for worse.
In addition to helping veterinarians to promote compliance and loyalty for their practice and raise the value and satisfaction of their clients, PlanSplit assists consumers with split billing, especially when upfront costs are a concern.
You can create an account and tell us what service plans, packages, or memberships your are looking for. If you are also a provider, you can create a provider portal and start offering plans to your consumers.
Veterinarians offer health and wellness care for pets such as dogs and costs. Plan service items include:
Office visits/Exams
Vaccinations
Heartworm and other tests
Spray/Neuter surgeries, Dental cleanings
Search Google with "veterinary doctor near me" and find your vet for pet today!