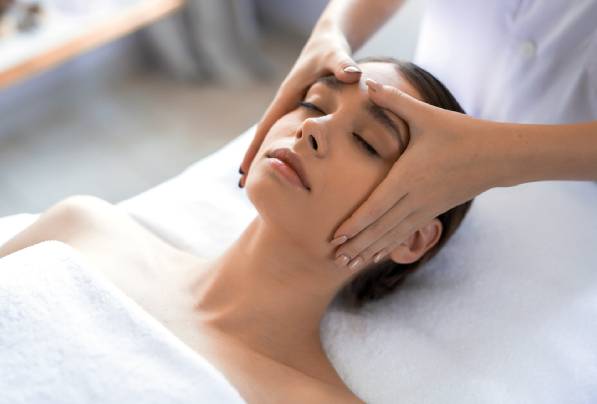 We live in a time where being well-dressed, fashionable, and youthful is highly appreciated and awarded. For everyone from teens to ultra-modern groups, a visit to the salon for a regular dose of pampering is the norm. Medical cosmetology & aesthetics has become a desirable option for them to bring some radical changes to their lifestyle.
Medical cosmetology focuses mostly on skincare. Medical conditions such as pimples, acne, wrinkles, and dark spots all necessitate medical attention. Medical professionals or skin experts administer Botox and filler treatments, usually at Medical Spas associated with Plastic Surgeons.
What does a medical cosmetologist do?
Medical cosmeticians and estheticians apply their preventative skin care knowledge and expertise in a medical setting. Their primary responsibility is to assist patients in learning how to care for their skin while undergoing medical treatment for several illnesses and ailments that can affect the look.
Positive Impact for the Customer:
To Reduce Wrinkles:
One of the most visible signs of aging skin is increasing the number and depth of wrinkles. Irregular pigmentation, thinning skin, and skin laxity are some of the other symptoms. Medical cosmetology involves operations such as lifting and toning skin, eliminating wrinkles, acne, scars, and pigmentation, and removing unwanted facial hair, among others. These issues need treatments like injectables and fillers, which medical cosmetologists typically administer.
To Reduce Signs of Aging:
The scope of aesthetic medicine and cosmetology has been expanding globally. Today, medical cosmetology involves laser treatment, anti aging therapy, and other therapies to reduce signs of aging. It is most popular among people working in entertainment, media, or consumer-facing aesthetics. It proves to be a fantastic way for patients with traumatic injuries, burns, and acid scars to improve their physical appearance.
To Reduce and Remove Fat:
Double chins, love handles, or excess abdominal skin are significant concerns for both men and women in their 20s through 60s. Even if you eat regularly and hit the gym, you might not get rid of the fat in some areas of your body. Today, patients have options to reduce and smooth these trouble spots. Depending on your look, medical cosmetology can help you achieve the look you want by removing the extra fat. Medical cosmetologists are equipped to perform non- invasive treatments and therapies to help reduce body fat.
The role of PlanSplit:
Are you looking for a treatment to raise your self-esteem? PlanSplit allows you to find suitable wellness plans that cater to your medicinal needs. We act as a market space for both the providers and their consumers, eliminating the communication gap for service usage, allowing both to benefit from the platform.
While providers can offer their plans to their patients by creating a provider portal with us, patients can create an account and get the right plan they are looking for. To improve compliance, medical aesthetic firms may easily use our split billing and plan management platform.
Following plan setup, we help providers and consumers with patient registration, payment collection, plan modifications, renewals, and cancellation.
At the provider's choice, plans can be discounted or have other added value, and the whole amount is divided into monthly installments. Payments are automatically deducted from the consumer bank account and deposits are made into the Provider account before end of the month. We also help clients to see their service usage, savings, fix payment issues, and if needed, plan cancellations.
The branch of medical cosmetology and asthetics deals with health and beauty aimed at correcting human appearance using aesthetic medicine Florida and other technologies. Plan service items may include:
Consultations with a doctor or qualified staff
Injectables & fillers to reduce wrinkles
Therapies to reduce or remove fat
Laser treatment and other therapies to reduce signs of aging
Join today. Plan setup and launch are free.