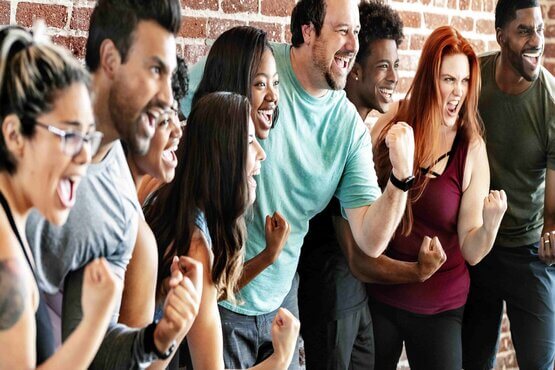 Wellness is the process of incorporating healthy habits into one's daily routine to achieve improved physical and mental health rather than merely surviving.
Several aspects of your lifestyle that are important to you are considered elements of overall wellness. Social engagement, exercise, diet, sleep, and mindfulness are just a few of them. Each one affects your bodily and emotional well-being. You will be well on your way to lowering stress, building strong social interactions, and reaching optimum well-being if you regularly make easy and healthy decisions.
According to the American Physical Therapy Association, physical therapists are uniquely qualified to assume leadership roles to prevent injury and disability. The positive roles that physical therapists play in promoting healthy lifestyles, wellness, and injury prevention are the keys to implementing wellness into everyday life.
The Four Dimensions:
Let's start with minor modifications in each dimension and take it day by day - you don't have to lift massive weight or follow a rigorous diet to achieve your health goal!
Spiritual Wellness:
Spiritual strength empowers an individual to make sacrifices for the betterment of others, their country, and the larger good. It might come from one's religious faith, ancestry, communal experience, role model influence, or other sources of inspiration.
Emotional Wellness:
Emotional health entails becoming more conscious of and tolerant of one's emotions and moods. It includes figuring out how to inspire positive thinking and self-acceptance.
Physical Wellness:
Physical well-being is gaining a better understanding of your lifestyle; and how diet, nutrition, and physical activity may all play a role in it.
Social Wellness:
A major component of social well-being is being aware of your activities' influence on your community, society, and environment.
General wellness programs are exactly what they sound like: they're tailored to your specific needs to help you maintain your health and happiness. Speaking with a doctor about your strategy will ensure that you receive the most accurate assessment possible. When you and your doctor are putting together your plan, use these pointers to help you know what to anticipate.
Assess Your Current Physical Health
Nutrition and physical fitness are both important aspects of physical well-being. It also involves not smoking, drinking too much alcohol, or using recreational drugs. Regular check-ups and the use of preventative healthcare are essential components of good medical wellness. Determine your physical goals and check out if you need a personal trainer to achieve them.
Improve Your Mood with Right Exercise
Physical activity is necessary for everyone, but not everyone needs the same level of physical activity. Your doctor can help you choose which activity is the safest and most helpful for you based on your age, weight, and health issues.
Add Wholesome Ingredients to Your Plate
The importance of proper nutrition on one's health cannot be ruled out. Since dietary demands vary by individuals, it's essential to note what you eat for a few weeks and then consult with your doctor. They may assist you in creating a diet chart that specifies what you should eat more of and what you should eat less of.
Consider Your Sleep
The human body benefits greatly from getting enough sleep. Sleeping too little or too much might both leave you feeling weary. The quantity of sleep you require changes as you progress through life. There is no such thing as a magic number.
The Role of PlanSplit for Wellness Plans:
Find helpful resources to help you start your wellness journey. Talk to the experts about developing a plan for you to live a happier and healthier life.
Every service provider wants to increase compliance and loyalty. PlanSplit is instrumental in helping providers achieve this goal. Consumers may register an account and find the perfect plan for them, while providers can offer their plans to their clients by creating a provider portal with us. We allow general wellness service providers to make the most of our split billing and plan management software to increase compliance and loyalty.
After the plan is set up, we assist providers and their customers with patient registration, payment collection, plan revisions, renewals, and termination.
Plans are drastically lowered at the providers' discretion, and the whole sum is divided into monthly installments. At the end of the month, payments are automatically withdrawn from the bank accounts of the consumers. We also assist clients with the necessary procedures in the event of changes or cancellations.
The branch of general wellness deals with the holistic integration of physical, mental, and spiritual well-being. Plan service items may include:
Consultations with a doctor or qualified staff
Tobacco cessation programs
Comprehensive health screenings to improve dietary choices, weight loss, general physical health
Men's Health
Women's Health
Massage and Yoga