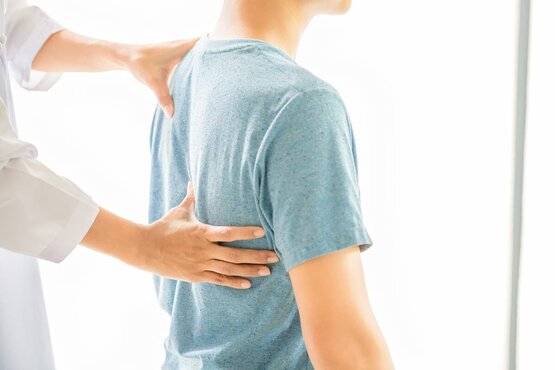 The majority of those seeking relief from back pain choose chiropractic therapy. Chiropractors see over 22 million people in the United States each year. According to a study, almost 80% of US citizens suffer from back pain at some point in their lives, while 35% seek relief from back discomfort caused by various factors such as accidents, sports injuries, and muscle strains. Other ailments people suffer from include pain in the neck, arm, leg, and headaches.
What is Chiropractic Care?
Chiropractic therapy is a patient-centered, non-invasive, hands-on, regulated healthcare treatment that cures pains and aches in muscles, joints, bones, and connective tissue, such as cartilage, ligaments, and tendons well as provides pain relief. It is occasionally used in combination with traditional medical care.
Chiropractors use manual spinal manipulation and other alternative treatments. According to a hypothesis, appropriate alignment of the body's musculoskeletal system, especially the spine, will allow the body to heal itself without the need for surgery or medicine. Manipulation is a technique to restore mobility to joints restricted due to tissue injury from a traumatic incident such as a fall, or from repetitive stress, such as sitting without adequate back support.
Why is Chiropractic Wellness Plans Gaining More Importance?
Chiropractic adjustment might be the most effective technique to alleviate back pain and improve range of motion and mobility after a protracted injury or accident. A simple search with "chiropractic adjustment near me" can help you find the right chiropractors in your locality. They don't merely make adjustments to the spine or treat people with acute discomfort. They are in charge of resolving a variety of ailments, including joint discomfort, ligament and nerve disorders. You will be pleased to find the following benefits after a period of adequate chiropractic adjustments:
Normalizes Blood Pressure: You will be surprised to find that the treatment significantly brings your blood pressure to a normal level.
Drug-Free and Non-Invasive: It's a fantastic alternative to medication and invasive approaches. The entire treatment will be executed through therapy, devoid of medications.
Improves Mental Health: This innovative care helps lift your spirits, and your general bodily function will improve.
Promotes Health and Wellness: Living a proactive and agile lifestyle is central to chiropractic life. A qualified chiropractor will examine your medical history and devise a positive treatment plan tailored to your needs.
Enhances Blood Flow to the Brain: You will be delighted to find the blood flow to your brain improves after the adjustments. Correct treatment improves cerebral spinal fluid flow, which can help people recover from neurological conditions including epilepsy and multiple sclerosis.
Improves Athletic Performance: Chiropractic adjustments can help alleviate inflammation and keep your body in top form. The adjustments may help to reduce discomfort experienced when participating in sports. The alignment can increase performance by boosting the immune system and reducing discomfort.
What Does Chiropractic Treatment for Back Pain Involve?
To evaluate if therapy is suitable for your back pain, a chiropractor takes a medical history, does a physical examination, and may employ lab testing or diagnostic imaging.
One or more manual adjustments, in which the doctor manipulates the joints with a controlled, abrupt force to increase range and quality of motion, maybe part of the therapy strategy. Nutritional advice and exercise/rehabilitation are often included in the treatment regimen of many chiropractors. In addition to back pain alleviation, the aims of chiropractic therapy include the restoration of function and injury prevention.
A Chiropractic Approach to Stress Relief
Stress has become part and parcel of our life. A variety of factors can cause stress, but it impacts the life that one is leading. What role does chiropractic treatment play in this situation? Chiropractic therapy can help your body perform at its best, allowing you to better deal with stress. Here's how chiropractic may help you relax:
Chiropractic therapy regularly might help you keep your central nervous system healthy. Chiropractic stress reduction entails adjustments that aid in alleviating joint dysfunctions or restrictions that may prevent healthy brain-to-body connections. When these triggers are removed, your body's fight or flight reaction is soothed, and tension is lessened. On top of that, Chiropractic adjustments and massage treatment can produce endorphins, which are mood enhancers.
The Role of PlanSplit:
At PlanSplit, we work by bringing and keeping providers and consumers together with service plans. If you are a chiropractor, we can help with patient sign-up, payment collections, plan changes, renewals, and cancellations after a plan set up. Plans are significantly discounted at the provider's discretion, and the total chiropractic cost is divided into 12 monthly payments. The payments are automatically withdrawn from the consumer's bank account once a month. Similarly, in case of changes and cancellations, we help consumers in due process. As per requirement, plans can be upgraded and downgraded to different levels of services. Thus, we act as a market space, enabling providers and consumers to make the most of the wellness plan.
Chiropractors focus on the spine, other joints, and their relation to the nervous system. Plan service items include:
Evaluations/Consultations
Adjustments, therapeutic exercise, stretching & spinal traction
Transcutaneous electric nerve stimulation (TENS), Ultrasound
Nutritional Counselling